Meet the DEI Leadership Team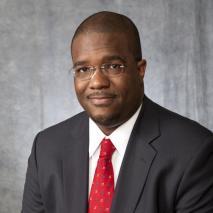 Phone:
Email:
Degrees and Certifications:
Dr.

D. Bruce Campbell

Dr. D. Bruce Campbell serves as a consultant to assist the Methacton School District's ongoing efforts in Diversity, Equity and Inclusion. Dr. Campbell currently serves as an Associate Professor in the School of Education at Arcadia University. He has also worked as a "Distinguished Educator" for the Pennsylvania Department of Education, in addition to holding positions at various education research firms, non-profit organizations, and the US Department of Education's Office of Civil Rights.

The scope of Dr. Campbell's work includes:
Assisting the development a Diversity and Inclusion Committee.

Facilitating an equity audit for the district.

Facilitating monthly, Diversity and Inclusion Committee Meetings.

Assist in directing Diversity and Inclusion Committee sub-groups.

Assist in developing an action plan for the district to move forward.

Continuously provide feedback to administrators, faculty and staff throughout the process.
Dr. Amy Mangano

Team Leader

Dr. Judy Gallagher-Landis

Team Member

Negar Ekbatani

Team Member

Duperly Hadrick

Team Member

Tara Eison

Team Member

Matt Ryan

Team Member