December 2021 - Community Conversations
Posted by Dr. David Zerbe on 12/22/2021 6:00:00 PM
Dear Methacton Families,
As we head into the winter break, please know that we will return to in-person instruction beginning Monday, January 3, 2022.
I also want to inform you of a change related to masking that will begin next month.
The Board of School Directors have approved a change to the District's Health and Safety Plan to allow for a mask optional indoor environment for students, staff and visitors. This change is dependent upon Methacton Community (Lower Providence Twp. + Worcester Twp.) transmission rates. Below is a chart to explain the masking optional parameters and notices that will be provided to students and families.
MASK OPTIONAL PARAMETERS

Methacton Community Transmission Rate

Arcola & High School (grades 7-12) and non-student buildings



Elementary & Skyview (grades K-6)

Requires Methacton Community Transmission rates to be below 100 per 100K Incidence Rate OR 10% Positivity Rate for 2 consecutive weeks - see rates here

Optional masking available beginning January 31, 2022 so long as Transmission Rate Requirements are met

Optional masking available beginning February 28, 2022 so long as Transmission Rate Requirements are met
Notice of masking status (required or optional) will be posted to the district website dashboard starting January 28, 2022. An email communication to students and parents will occur following 2 consecutive weeks where the Methacton Community (Lower Providence Twp. + Worcester Twp.) transmission rate meets the Montgomery County Department of Health defined High Level (see chart below).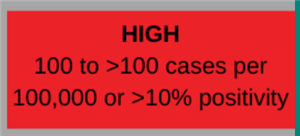 Additionally, we are reminding parents/guardians that they can now choose for their child to return to in-person instruction or choose online instruction for the second semester. If you have any questions with regards to changing your child's instructional method, please contact your child's building principal.
++++++++++++++++++++++++
In other news, we will resume our Alumni Spotlight feature in the New Year. If you are a Methacton graduate who would like to be featured or you would like to nominate a Methacton graduate, please fill out the form here. Now let's take a look at some of the outstanding events and achievements that took place across the district in December.
Arrowhead Elementary School
During library lessons, students at Arrowhead participated in an Hour of Code in celebration of computer science! As you can see in the video above, students applied their STEM skills to create coding playgrounds using Ozobots which were generously provided through Methacton Education Foundation.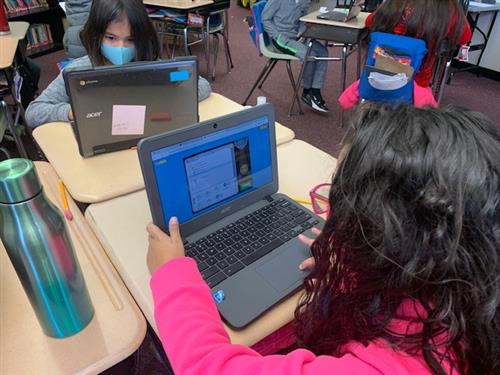 Students in grade four are also learning to code using the website Kodable.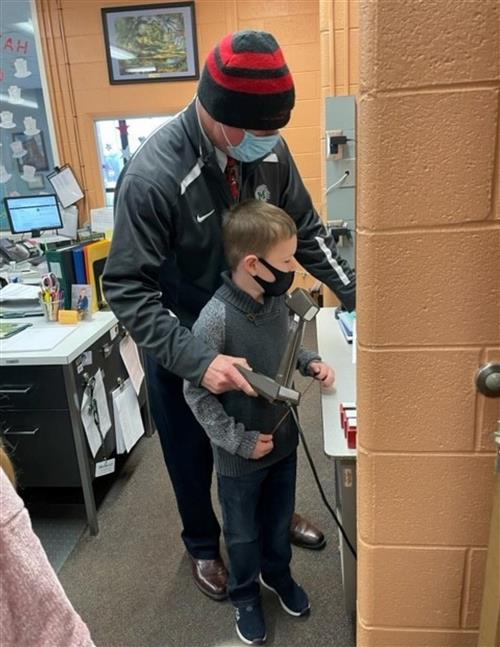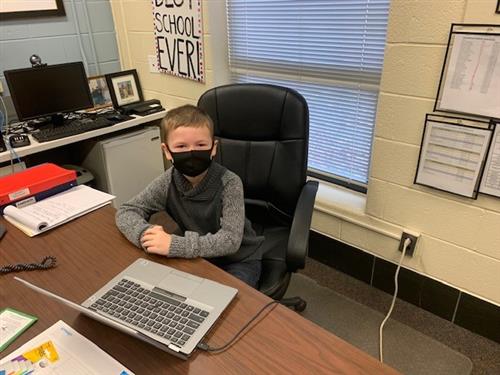 As part of our Arrowthon Fundraiser, we began our Principal of the Day Awards! Students help Dr. Aaron Roberts with morning and afternoon announcements, take a seat in the principal's chair, and assist with the building check! In the photos above, you'll find Mr. Sam Kane on duty as Principal of the Day!
Eagleville Elementary School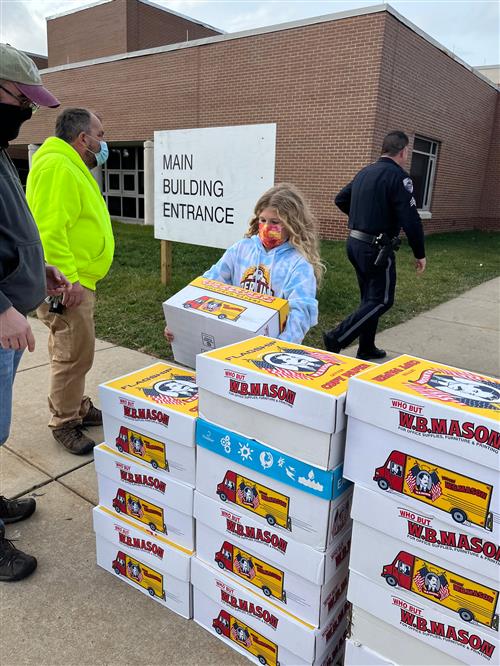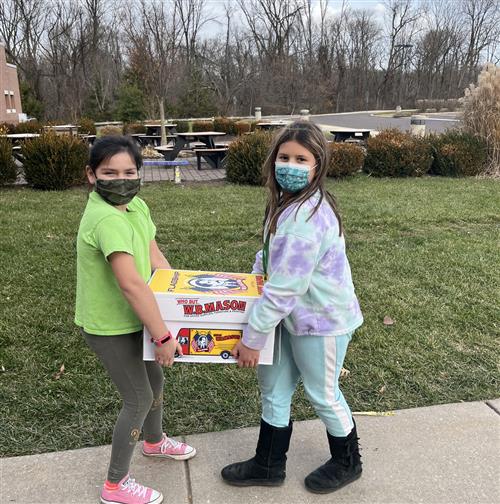 Thank you Eagleville students and staff for donating food items to the Lt. Patty Simons Food Drive! Our Eagleville community joined together to contribute over 1,050 food items! The Student Council even assisted in loading the donations to be transported to families in need.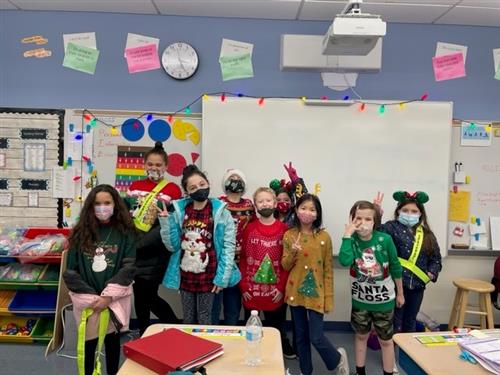 Eagleville Elementary celebrated the season with an Ugly Sweater Day! Staff posed in their finest ugly sweaters for photos. The photos were then hung up and students voted for the "best" dressed.
Woodland Elementary School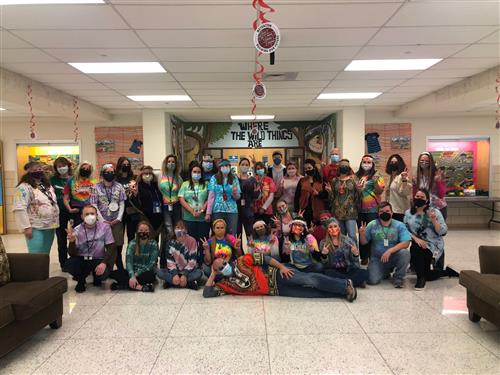 Woodland Elementary is celebrating the number of days we've been learning at school! We dress for the decades on each milestone reached. On the 60th day of school, students and staff proudly wore 60's attire. On the 70th day of school, we all dressed in outfits from the 70's! Check out this fun slideshow to see more pictures.
Throughout the past month, Woodland fourth graders have been learning how to write plays. In the video above, see the wonderful play this fourth grade class put on as a culminating activity to their unit!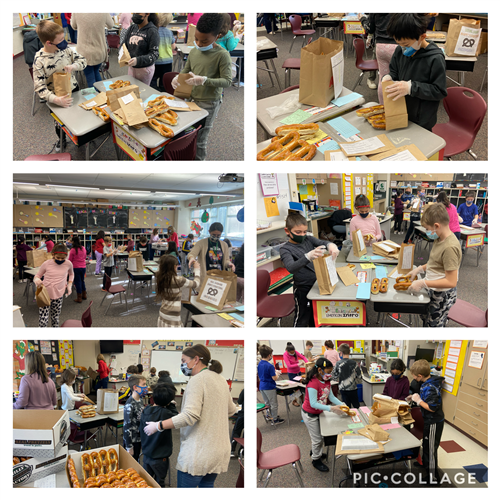 Woodland third graders started a pretzel drive to help local families in need. During the month of December, we raised over $800 to donate! What an amazing experience and a marvelous way to give back during the holidays.
Worcester Elementary School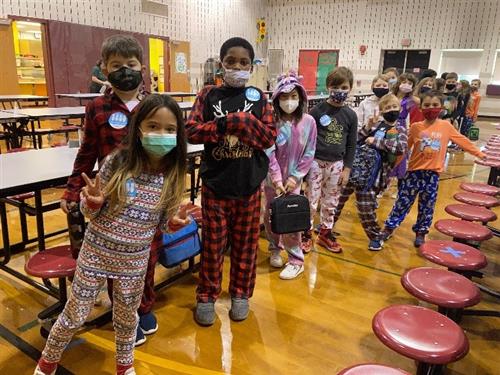 On Friday, December 3rd, Worcester students participated in a Pajama Day Fundraiser to benefit The Children's Hospital of Philadelphia. Students were invited to wear pajamas to school and bring an optional donation. Worcester raised over $2,000! Thank you to our Worcester community for working together to give back during the holidays.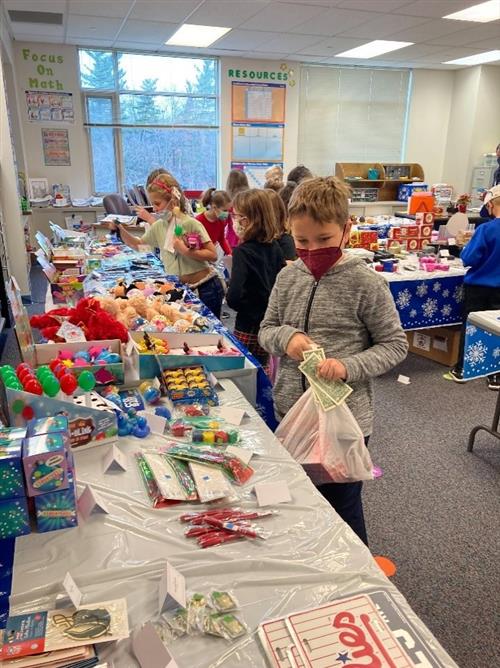 In the beginning of December, Worcester Home & School Association held their Holiday Workshop! Students were able to purchase holiday gifts for their family members and friends. It was exciting to see what students picked out as gifts! Thank you to all of our parents who volunteered, we could not have had this event without you!
Skyview Upper Elementary School
On December 14th, Skyview students held their Winter Concert. It was a wonderful performance by our 5th and 6th grade band, orhcestra, and chorus!
Skyview celebrated a Day of Service this month. Students heard from a variety of community members and collaborated in creating cards for patients at Einstein Medical Center.
Skyview Home & School Association is hosting Winter Parties for students just in time for the holidays!
Arcola Intermediate School

Members of the National Junior Honor Society teamed up with Arcola's Toys for Tots club and No Longer Bound Development Center for a toy drive. They collected new, unwrapped toys for children ages three to fourteen. The collection concluded on Thursday, December 16th and was a great success! Thank you to all who donated!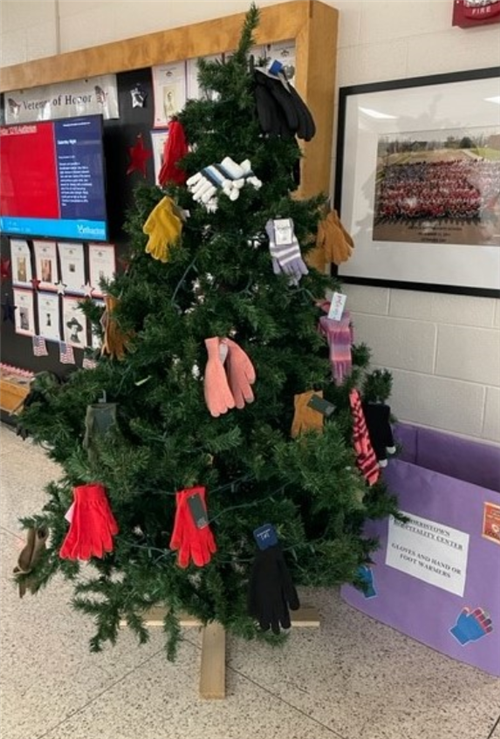 Arcola has a Giving Tree! We are collecting gloves, hand warmers, and foot warmers for the Norristown Hospitality Center.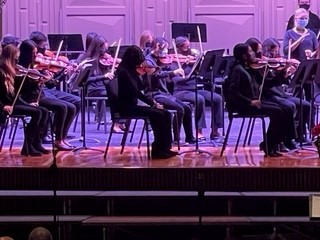 The Arcola Winter Concert was held on Tuesday, December 7th at 7:00pm. The band, chorus, and orchestra performed in the Arcola audistorium. It was an excellent show!
Methacton High School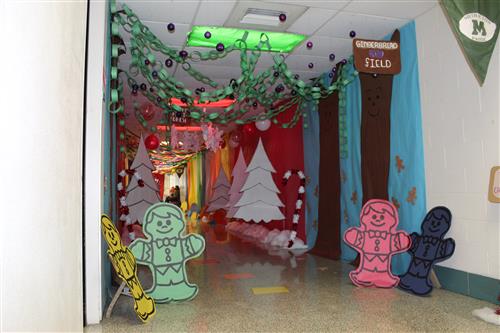 Candyland came to the high school! MHS culinary classes and FCCLA decked the halls and prepared some delicious appetizers and cookies for Methacton teachers! Students worked together to prepare 95 dozen cookies and 35 different appetizers.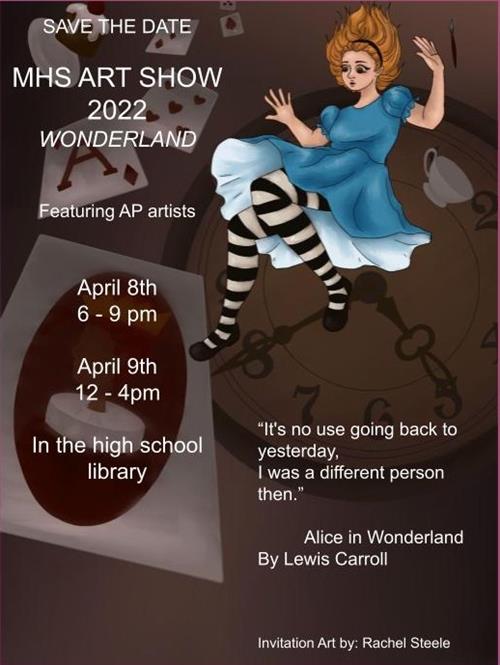 Rachel Steele designed the "save the date" for the 2022 MHS Art Show! Join us April 8th and 9th in the MHS library.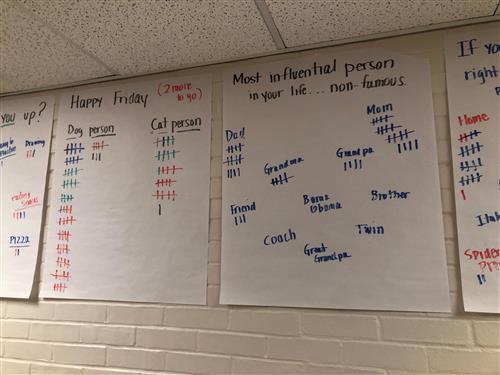 MHS teacher, Karen Reed-Maher, has recently made early mornings more entertaining at the high school. During her morning duty of greeting students, Karen poses a "Question of the Day". Some of her most recent questions include, "What makes you happy?", "What's your favorite holiday movie?", and "Are you a dog person or a cat person?". Students who answer the Question of the Day also receive a piece of candy. Thank you Karen for helping to light up the hallways with early morning smiles!

MHS Theatre Company had over fifty students try out for their spring show, The Spongbob Musical! Between cast, crew, and pit, this dynamic musical performance will be put on by over fifty Methacton students! Don't miss the performances on February 24th, 25th, & 26th at 7:00pm.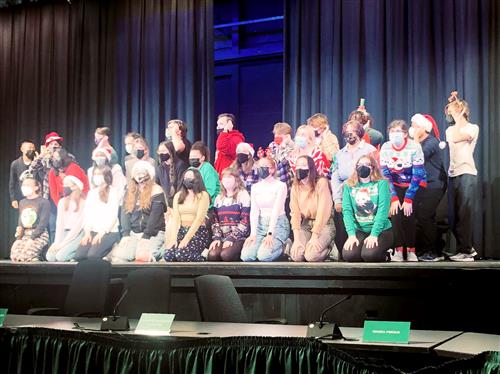 During a faculty meeting, the MHS jazz choir surprised staff with a holiday flash mob! Students danced and sang to "All I Want for Christmas Is You". Thank you Liz Francisco and the jazz choir for brightening the day of Methacton staff and for getting everyone in the holiday spirit!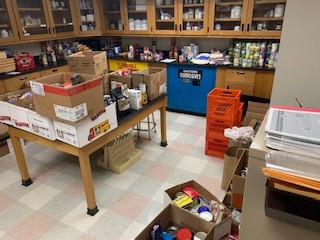 MHS Student Council collected food to support Methacon families in need. Donations were added to backpack supplies and packed into nineteen pantry boxes for our families. There was such a generous amount of donations that the Student Council has remaining items which will be donated to local food banks. The top donors were Dave Adoff and AJ Maida's homerooms. Great job and thank you to everyone who donated!
MHS staff also donated a total of twenty Thanksgiving meals for area families in need.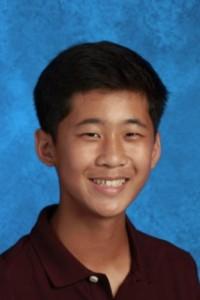 Congratulations to MHS Orchestra freshman cellist, Matthew Chung! Matthew is the Concerto Competition winner for the Bucks County Symphony Orchestra.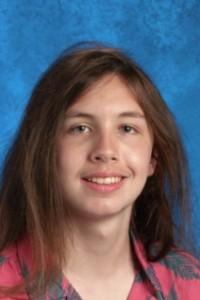 Congratulations to Jack Bender for finishing in fourth place during the Regional History Bowl Competition! Jack competed against students from all over the country including New York, Florida, Arizona, Washington state, and more! Jack now qualifies to be a contestant in the National History Bowl Competition. In Spring 2022, he will be joined by peers from across the nation in Washington DC to compete.