November 2021 - Community Conversations
Posted by Dr. David Zerbe on 11/22/2021
Dear Methacton Families,
As we approach this Thanksgiving holiday, I believe it is an appropriate time to reflect on the many things that we can be thankful for.
As a school community, there is nothing more important than the collaboration among our highly-skilled and caring staff and our parents. This collaboration -- a partnership of sorts -- is founded through a common desire to want, and work towards, the very best opportunities and preparation for our children's future. I ask that the members of our school community take a moment to reflect on this collaboration and, where you see it appropriate, send a thank you email and express your gratitude. This type of staff/parent relationship is unique and is a large part of what makes us Methacton strong!
In terms of showing thanks and appreciation of others, the Methacton School District has provided the Award of Excellence each month for deserving staff and has now begun recognizing alumni that make us Methacton Proud.
In celebration of excellence in our school and community, we should also keep in mind our local fire and police departments and our local elected officials for giving of themselves to protect and serve. When you see one of these providers, stop and thank them for all that they do and wish them a wonderful Thanksgiving holiday.
While this last sentence should be first – make time for your family – press pause on the daily routine hustle, and do the things that allow you to reconnect with your children and loved ones (no cell phones, please), break bread and reflect on all that we have and are thankful for.
This month's episode of the Community Conversations video series celebrates the importance of creating a sense of community. For this episode, I sit down with Nicole Berical, Principal of Skyview Upper Elementary School. Watch the video here.
Now let's take a look at some of the outstanding events and achievements that took place across the district in November.
Arrowhead Elementary School
In collaboration with Arrowhead Home & School, Arrowhead Elementary honored our veterans on Thursday, November 11th.

For the first time in TWO years, Arrowhead held our Book Fair.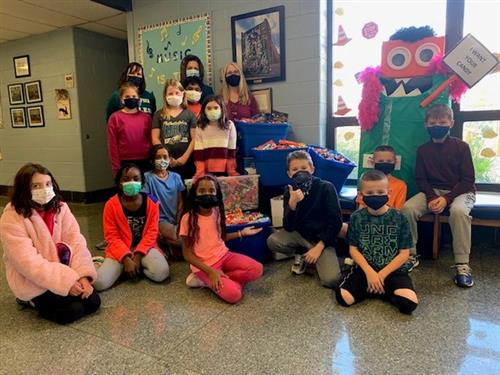 Arrowhead Student Council sponsored Operation Gratitude. Students were encouraged to bring in their leftover Halloween candy which was then donated to our local veterans and current military personnel as a way of thanking them for their service to our country. We are so proud of our students, school, and community!
Eagleville Elementary School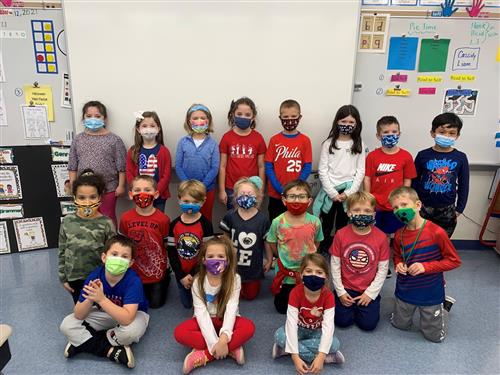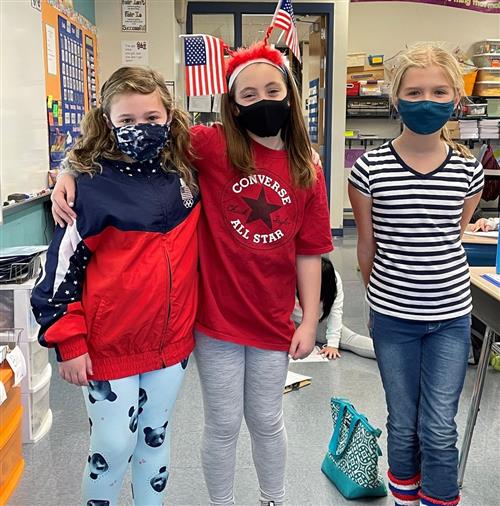 Eagleville students and staff showed up in red, white, and blue style to honor our nation's veterans on November 11th.

We celebrated American Education Week!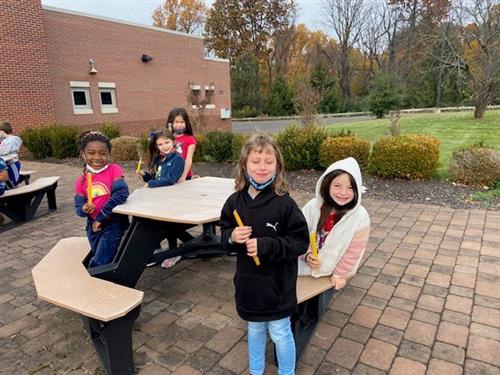 Our students did such a wonderful job during Eagleville's Read-A-Thon that they earned a popsicle party!
Woodland Elementary School
During the first week of November, many Woodland families celebrated Diwali. Check out this amazing dance video performed by Woodland 4th graders!
Here is another example of our amazing Woodland students singing a song of Diwali.

Woodland students brought in their leftover candy to donate to veterans and current military personnel. Woodland student council was able to donate FIVE full boxes of candy!

Our Woodland family honored Veterans Day on November 11th. Woodland Home & School helped create an amazing presentation to honor veterans who are related to our Woodland families and friends. Not only was this an educational video, but it also was extremely heartwarming for many Woodland family members.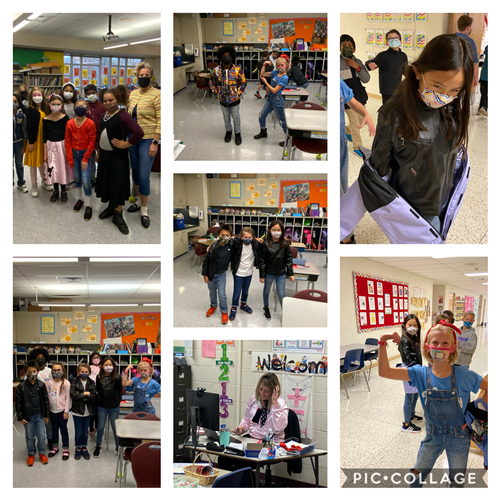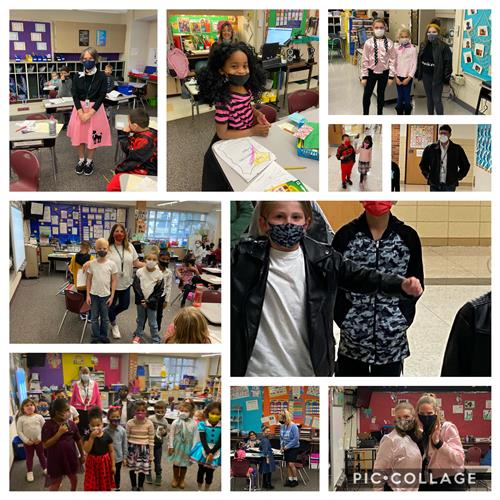 November 15th was the 50th day of school! Students and staff dressed in 1950's gear. Every day over announcements, Dr. Euker provided facts about events happening in the fifties. Did you know that both NASA and Disneyland originated in the fifties? Alaska and Hawaii became states in 1950, too! An ice cream cone cost 13 cents and fast food became popular in the fifties. Woodland can't wait until the 60th day of school! What will the staff wear for the 60's?
The week of November 15th was American Education Week. Woodland staff joined together to create a tribute to all the learning and teaching that happens in our special school. Look at the energy and positivity that all staff and students exhibit in this video! Woodland is truly a place to grow, learn, and dance!
Worcester Elementary School
Worcester collected pictures of veterans who are related to our families. These pictures were placed in our lobby area for all to view. We created a special video to honor these veterans which includes a patriotic song by our fourth grade students. Additionally, our fourth grade chorus shared a patriotic song with their entire grade.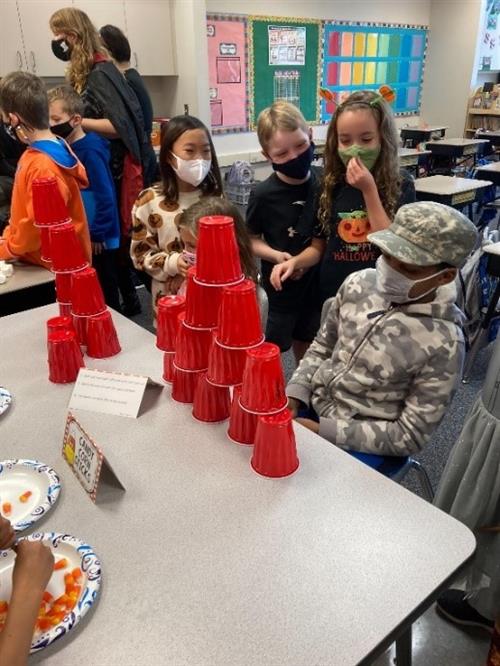 Worcester students had a great time at our Fall Festival classroom parties. Our homeroom parents did a fantastic job organizing games, crafts, and activities. It was a fun day for all!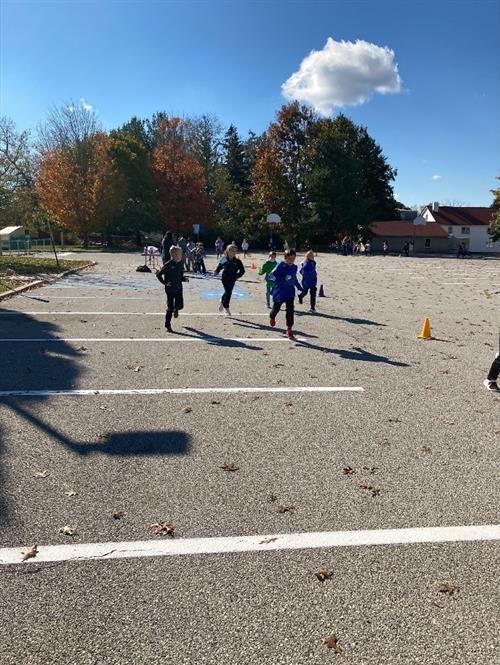 Worcester held our annual Walk-A-Thon fundraiser on November 3rd. Our donations are still being calculated, but we hope to meet our goal of $8,000! The students had a fun time walking, all while raising money for our school.
Skyview Upper Elementary School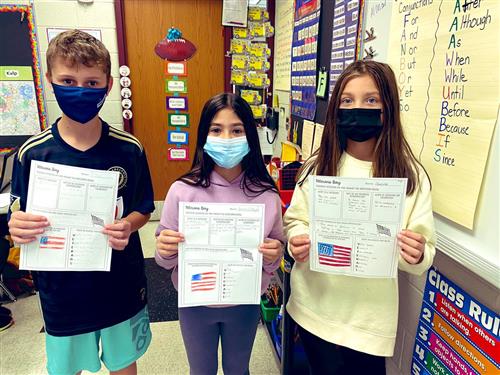 In honor of Veterans Day, fifth graders created acrostic poems and learned about our nation's brave veterans.
Throughout the month of November, Skyview students and staff practiced our drills. We were impressed with everyone's teamwork which allowed us to carry out our drills swiftly and accurately!
Check out the video Skyview principal, Nicole Berical, made in celebration of American Education Week!
Arcola Intermediate School
Arcola held a virtual program to honor those who served for Veterans Day. Students took an active role in the filming and production of the program. Thank you again to our veterans and The Patriotic Order Sons of America Washington Camp #523 for their service and participation!
Auditions for the spring musical, Xanadu, Jr., took place on November 17 and 18. The turnout was high, and the students were terrific by all accounts.
November 19 marked the end of American Education Week, a time to honor the public education system and those who serve our students. A brief video was created to show a little of what our teachers do at Arcola. Thank you!
Methacton High School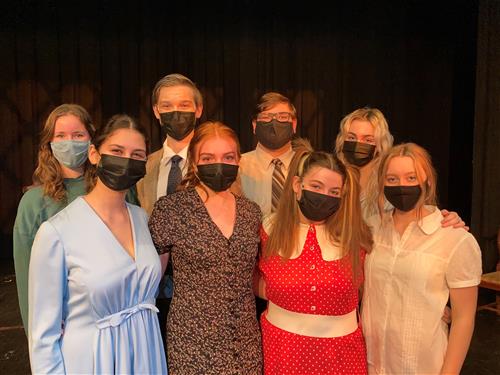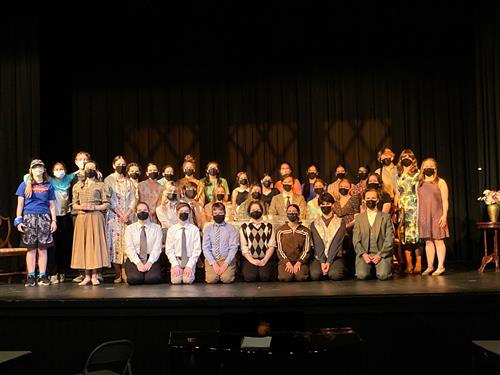 The Methacton High School Theatre Company put on our first live performances in almost TWO years! We had over fifty cast and crew members for both our Fall Play, The Dining Room, and our Fundraiser, All Together Now! Many of these students performed in both shows.
Alice Liang and Hana Nouaime are the 2021 State Champion Doubles team for tennis!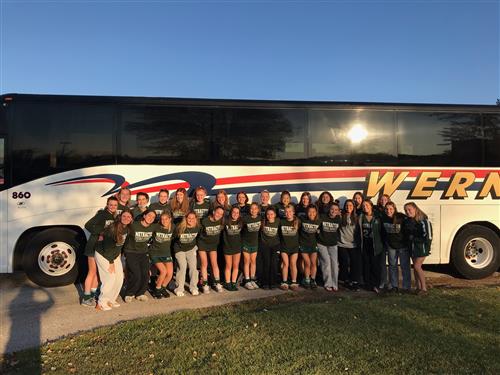 The varsity field hockey season came to a close at the state semi-finals against Emmaus. They had an amazing season!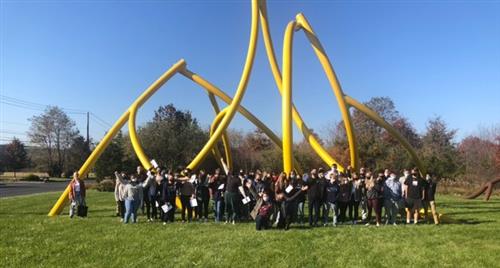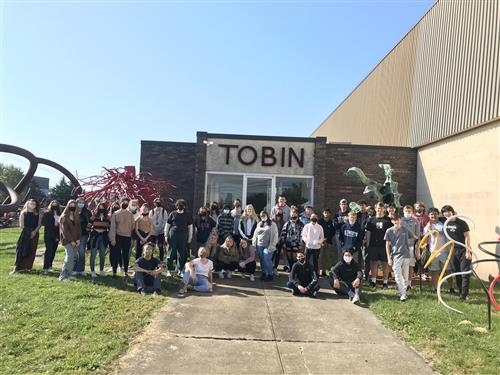 Art students learned about and engaged with the art of Steve Tobin.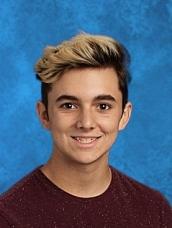 Darren Brady, 12th grade, qualified for the 2021 All-National Honor Ensembles for orchestra.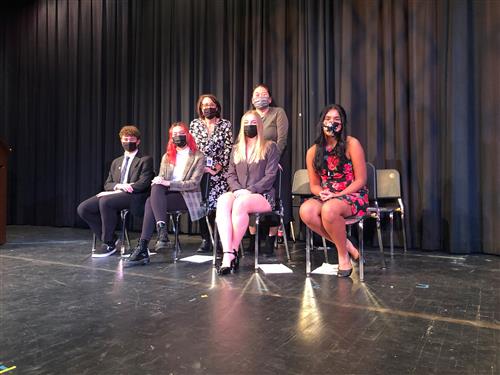 The National Honor Society inducted forty new members. Sponsors Gabby Winters and Lianne Dacri, and NHS officers, Michael Willen, Claire Ferrance, Irene Biju, and Misa Kasparcova, put together a beautiful evening for the students.