October 2021 - Community Conversations
Posted by Dr. David Zerbe on 10/29/2021
Dear Methacton Families,
I am so proud of all we have accomplished in these first few months of the school year. And it is all because of the contributions of our students, families, and staff! Thank you for creating the positive momentum that will propel us into future!
The Methacton School District has enjoyed a tradition of excellence with a state ranking as high as 11 and an average state ranking of 71 over the past 17 years. The district's strategic plan will specifically target improving rank by 25 places as one of the plan's two goals. Using the measures associated with the US News and World Report, Niche, and School Digger, the goal is to meet this mark in two of the three most commonly found rating systems over the next five years. While we have once again earned the honor of our high school being among the top high schools nationally by US News, our strategic planning process is all about how we can make things even better.
Given the strategies implemented in curriculum, we have seen an increase in rank over last year of +9 in the US News and World Report, +7 in Niche, and +14 in School Digger.
As a method to making improvements, the strategic planning focus groups kicked off their first meetings on October 21, 2021 with over 200 registered participants including students, teachers, staff, parents, and community members. They held initial discussions that focused on the development of new opportunities for a STEM (Science, Technology, Engineering and Math) Academy to highlighting the strengths, weaknesses, and opportunities in each of the following areas: Student Growth/Achievement, Instruction, Staff Development, & Technology; Pupil Services; Communication; Student, Staff, Community Experience; Safety/Facilities/Infrastructure; Athletics/Clubs & Activities; and Financial/Human Resources. Additional meetings are planned and committee reports are due by December 10, 2021.
The second goal of the plan is to increase student, staff, and community experience by 25 percent from the baseline results gathered via the surveys administered in October of this year. The Student, Staff, and Community Experience focus group have been reviewing the results. The survey results are planned to be posted by the end of November on the district's strategic planning website.
The administration will review the reports from the focus groups and prepare a plan for the Board and public in February 2022.
In other news, I invite you to watch this month's episode of the Community Conversations video series. Dr. Matt Walsh, Director of Curriculum, Instruction and Assessment, shares some way families can inspire children to have a Love of Literacy. Watch the video here.
Now let's take a look at some of the outstanding events and achievements that took place across the district in October.
Arrowhead Elementary School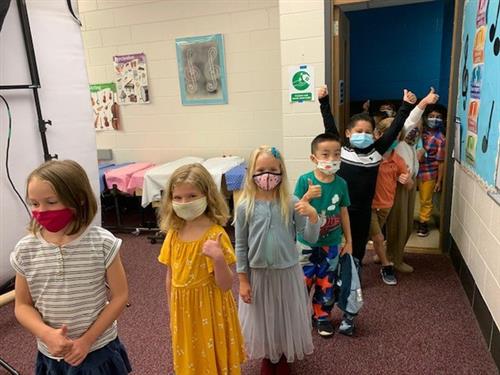 On Wednesday, October 6th, Arrowhead students showed up in style (and brought some dance moves) in celebration of Fall 2021 Picture Day!
As you can see, nothing is more fun than picture day in elementary school! @Methacton pic.twitter.com/0fIbdqTQCJ

— Dr. Aaron Roberts (@DrAaronRoberts1) October 6, 2021

Students and families helped raise over $30,000 during our Arrowhead Arrowthon event! This year's theme was Kindness Matters. Students pledged acts of kindness during this Good-Deeds-A-Thon. To celebrate reaching our goal, students were treated to a DJ and the Kona Ice Truck.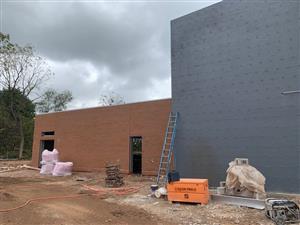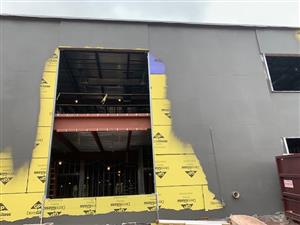 Progress is being made on our new Arrowhead building! Check out the video below to see the main entrance, administrative offices, and framing for future classrooms.
Eagleville Elementary School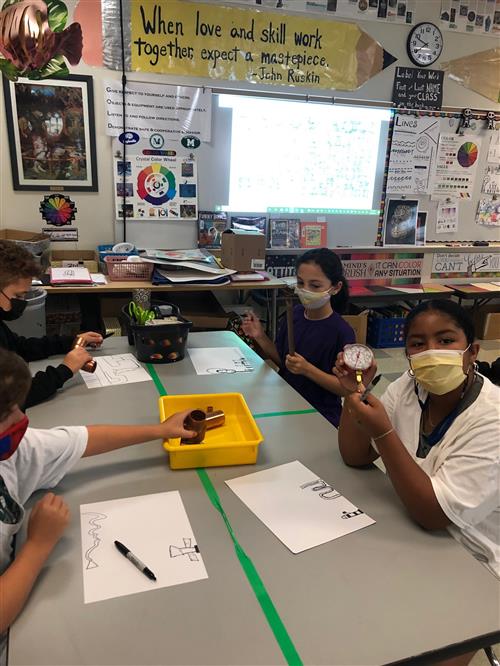 In Art class, the students of 4H learned about and designed new copper tubing. We discussed how tubes are used to move liquids here in our building. This activity holds a special interest because they can see the tubing going into the new and updated portions during this time of construction.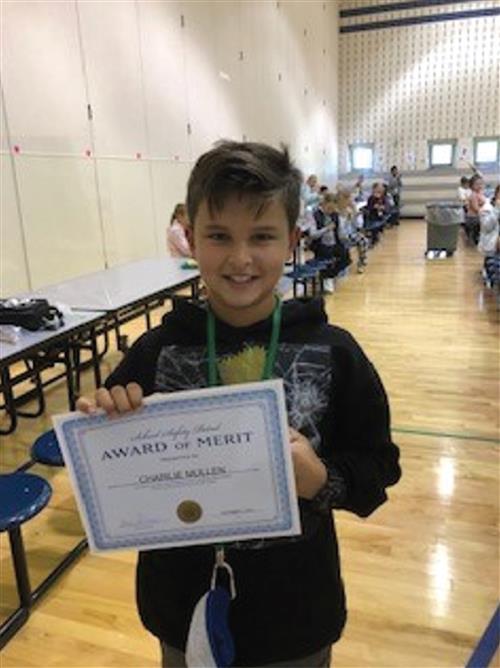 Charlie Mullen is being recognized as an Outstanding Safety Patrol Member! Honorees are good role models, exceptional rule followers, strong leaders, and consistently set good examples.
Eagleville Read-A-Thon ran from October 4th through October 22nd. Students worked hard to raise a total of $18,365 and read a total of 69,118 minutes! Not only will Dr. Harmer be dressing as a hot dog, but he will also be camping out overnight in Eagleville's outdoor classroom in the spring. The kindness and generosity we've seen from the Eagleville community has been amazing! We are extremely appreciative of our students, families, and staff that made this such a fun and educational fundraiser. Great job Eagleville students!
Woodland Elementary School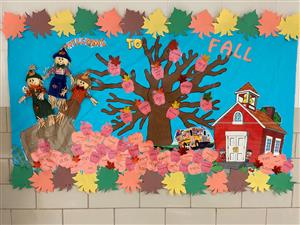 This was a great month at Woodland! Teachers have been hard at work "Building Our Future" with the students. Check out the fun bulletin board activities they have done.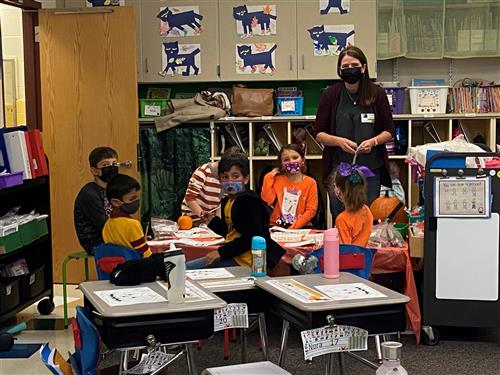 Woodland had our Read-A-Thon! Home & School sponsored this event from Get Movin' last year and it was so amazing that they decided to do it again! Students recorded their reading minutes and had friends or family members sponsor them. Last year Woodland made $14,000 for school activities. This year's goal was $15,000. Within the first two days, we were up to nearly $10,000! We surpassed our goal and raised more than $16,600 with a total of 57,939 minutes read! The winning classroom at each level gets to choose which spirit day the whole grade will do on October 29th. Some ideas floating around are Rock and Roll Our Reading, Disney Day, Blast from the Past, or Animal Day. We can't wait to share the pictures from this day!
Here are two videos made by the teachers to excite the students about reading:
First graders had so much fun this month. We had a visit from the fire department and had a whole day dedicated to pumpkins and fall.
Worcester Elementary School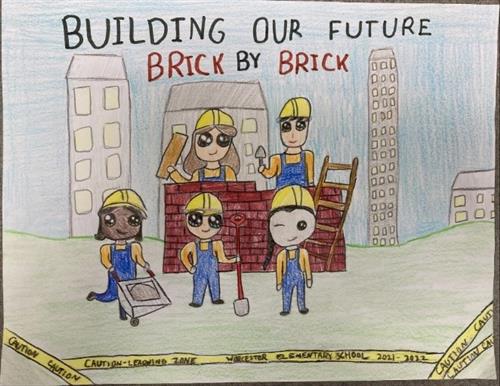 Interested students designed a cover page for our Home and School Student Directory as part of an art contest. Check out the contest winner's drawing!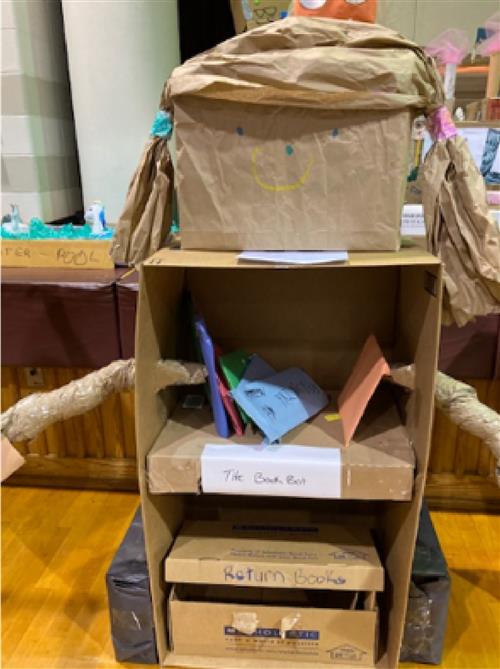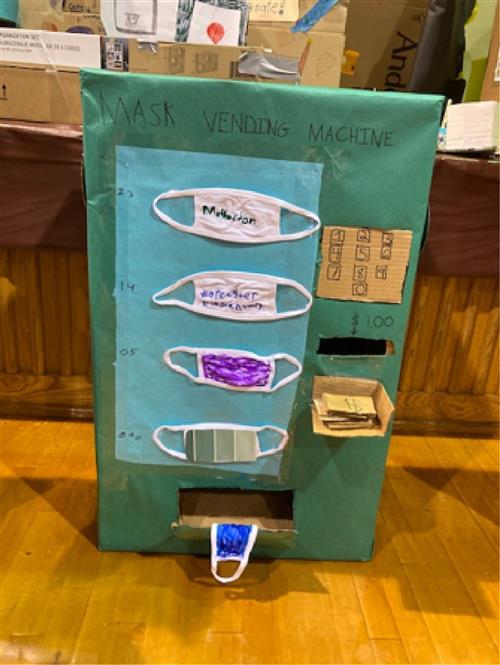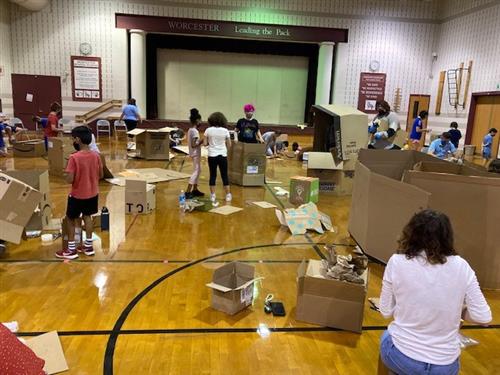 Worcester had our Cardboard Challenge on Friday, October 15. It was great to see families working together to create something using cardboard and recycled items. Mrs. Cherry, our librarian, runs this activity annually in conjunction with our Home and School Association. We had about 35 families attend!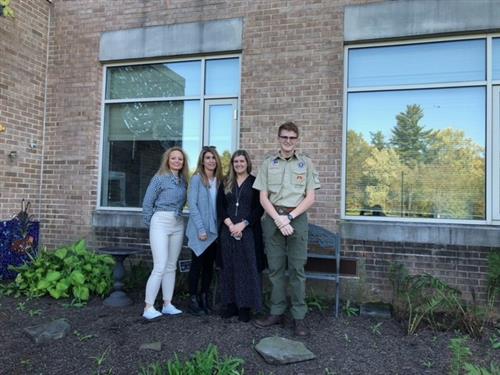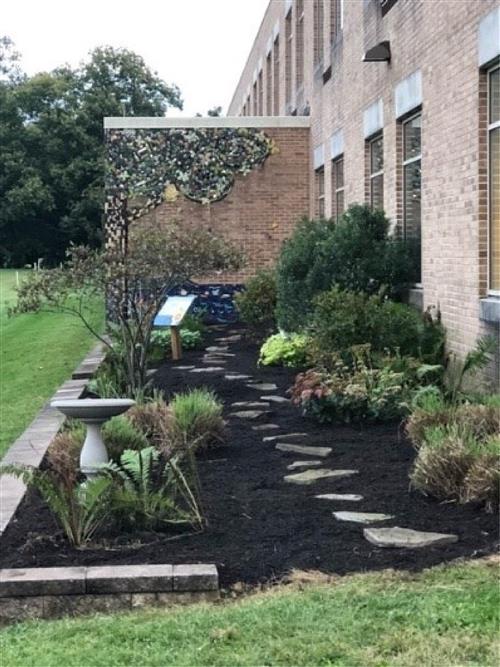 Former Worcester student, Avery Barber, revitalized our school garden for his Eagle Scout project. We appreciate all of the effort that Avery put into this project!
Skyview Upper Elementary School
Our Skyview Strong Fundraiser has kicked off! Students are working toward classroom, team and building goals to help build community. Some of the amazing prizes include a school-wide spirit days, a 30-minute recess for the entire school, and an outdoor faculty tricycle race! The fundraiser will culminate with a celebration of our success called Skyview Strong Day!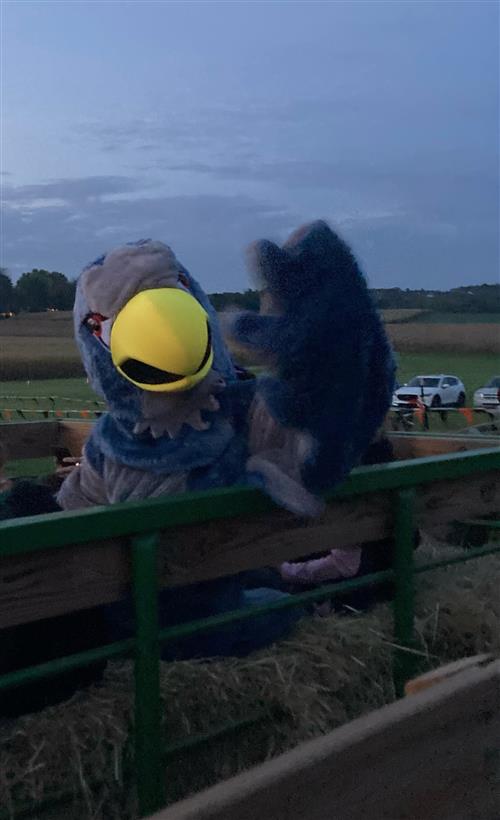 Skyview had a contest to officially name our Hawk mascot. Everyone meet Hank!
Skyview students and families participated in a fun hayride and corn maze this month at Olszonowski's Farm!
Arcola Intermediate School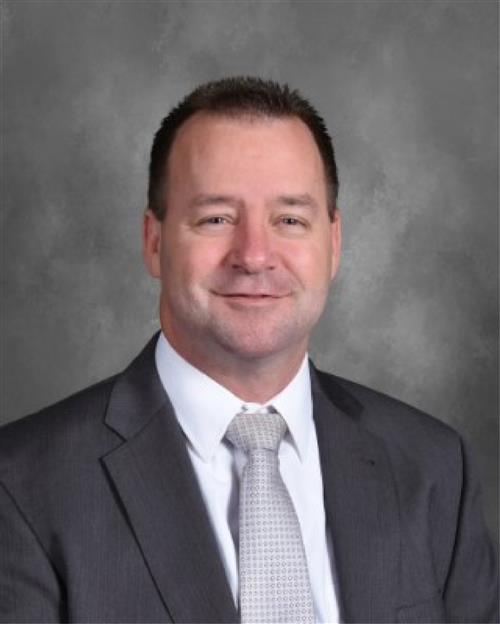 Arcola gave a warm welcome to their new principal, Mr. Michael Bourdreau!
We are thrilled to be hosting the MCIU Pre-K Counts Program with Ms. Alyssa Armagost! The Pre-K Counts Program delivers high-quality pre-kindergarten programs to 257 age-appropriate children at no cost to income eligible families in Montgomery County. The program is up and running and doing fabulous!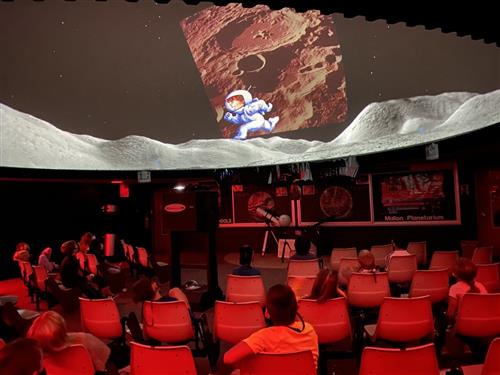 Arcola's Mallon Planetarium welcomed back elementary field trips! All second and third grade students visited the planetarium throughout the month of October. Planetarium Director, Mr. Adam Chantry, was thrilled to teach them all about the phases of the moon!
Methacton High School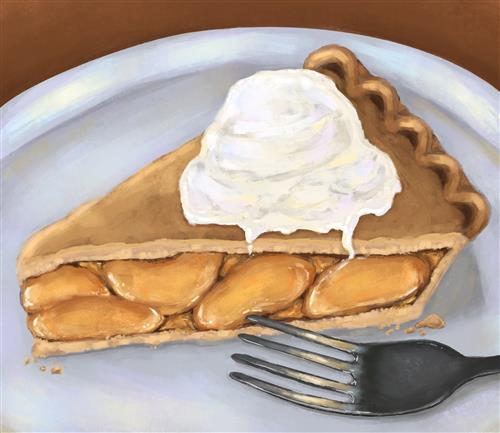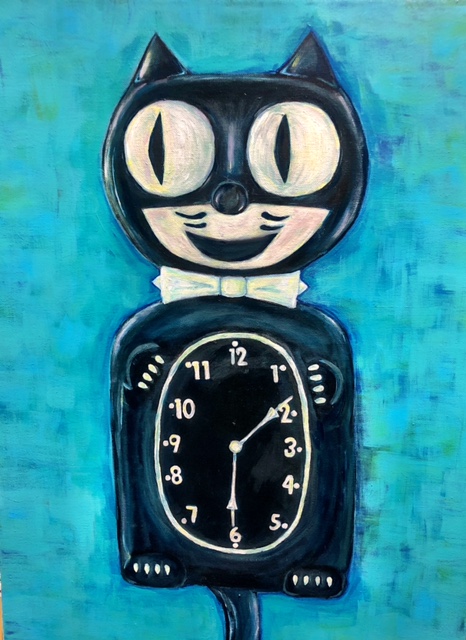 (Art by Sarah Schafer)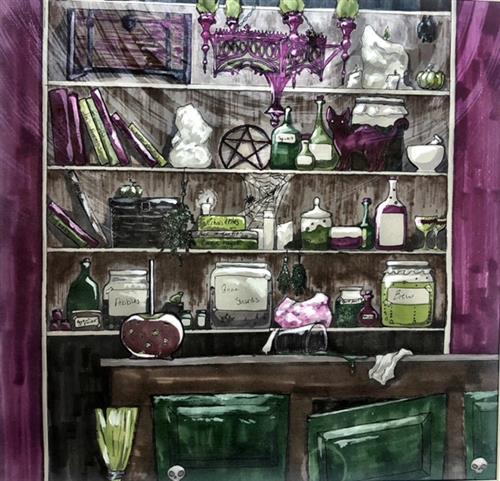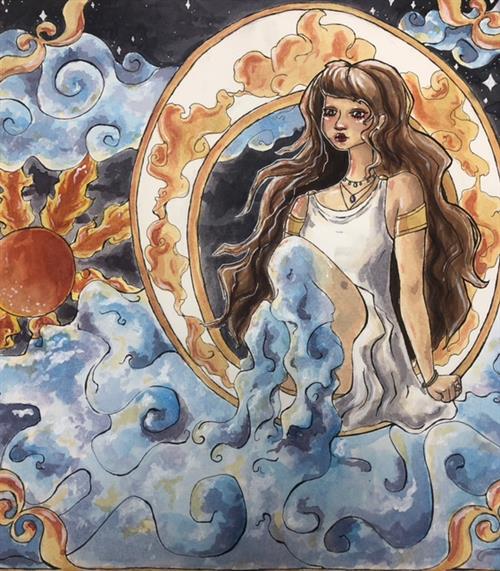 (Art by Rachel Steele)
On Saturday, October 9th, the following two art students were accepted into university art programs after sharing their work with university representatives at Philadelphia's National Portfolio Day event. Congratulations!
Sarah Schafer: Moore College of Art and Design & Kutztown University (The Apple & Cat Clock)
Rachel Steele: Kutztown University & Tyler School of Art and Design (Interior Shelving & Art Girl)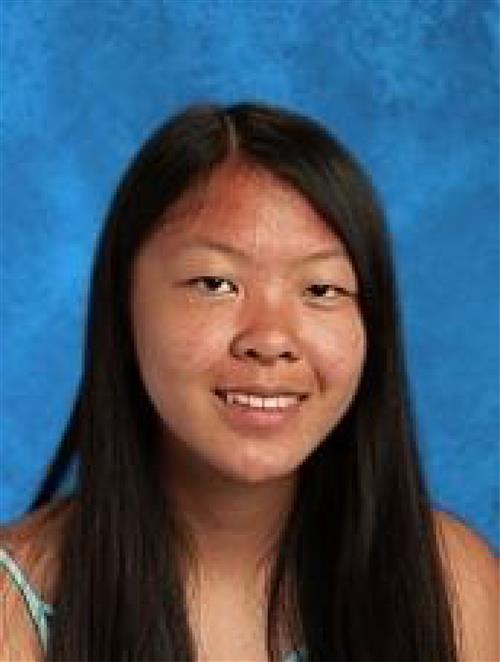 Senior, Melinda Jin, participated in the Pennsylvania School for Excellence in the Agricultural Sciences Program, formerly a Governor's School at Penn State. With a competitive application process, the program is designed to provide rising senior high school students an expansive overview of the diverse fields of agricultural science and natural resources in the university setting. Melinda attended core agricultural and environmental courses and researched a topic related to insecurity in a targeted country (as part of the World Food Prize Foundation). In her research paper, Melinda examined climate volatility related to food insecurity in Lesotho. Melinda presented her findings and proposed solutions during the Pennsylvania Youth Institute in July 2021 and was not only awarded as a "Borlaug Scholar", but also, was selected to represent the PA Youth Institute at the World Food Prize Foundation's Global Youth Institute.
Dr. Karey Kochenour, MHS Assistant Principal, has been invited to be on the Advanced Placement 2021-2022 Principal/Coordinator Advisory Panel.