April 2021 Community Conversations
Posted by Methacton School District on 4/30/2021
Dear Methacton Community,
I hope that this message finds your family and you doing well!
Next week is Teacher Appreciation Week – which means, there is a unique opportunity for parents and students alike to share their appreciation for the extraordinary efforts that their teachers have made this school year. One way to do this is through the "SHARE THE LOVE" campaign sponsored by the Methacton Education Foundation. Share the Love is an opportunity to show Methacton teachers & staff our love, thanks, and gratitude during Teacher Appreciation Month. Recognize your child's current and former teachers with a "SHARE THE LOVE" certificate and personal message here.
While the Instructional Plan for next school year has been approved by the Board of School Directors, with a clear focus on in person 5 day per week instruction, the district continues forward with several other important matters organized under the 5 tenets of the Whole Child including:
Implement Full Day Kindergarten (Healthy Tenet)

Expansion of inclusive practices at Elementary Schools (Healthy Tenet)

Front Entrance Construction at Eagleville Elementary School (Safe Tenet)

Revisit Rachel's Challenge Program (Safe Tenet)

Revisit Strategic Plan with renewed community input (Engaged Tenet)

Ongoing revision to curriculum and assessments and rigor aligned to eligible content (Engaged Tenet)

Master Schedule modifications at 5/6 level to support student achievement and growth in Mathematics (Supported Tenet)

Implement STEM Innovation Labs -Hydroponic Farm and Methacton CSI (Challenged Tenet)

Further develop our partnership with Junior Achievement with focus on financial literacy/career exploration (Challenged Tenet)
While I share with you just a few of the matters already underway, you can find the full report provided to the Board in March 2021 here. Furthermore, I will be engaging the broader community in helping the district revisit our strategic plan in October 2021. In preparation for that endeavor, I will be issuing several communications over the next several months outlining the structure and specifics of how students, parents, staff, and community can get involved.
And now, please enjoy some highlights from our Methacton Schools during the month of April.
ARROWHEAD ELEMENTARY SCHOOL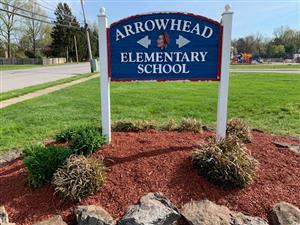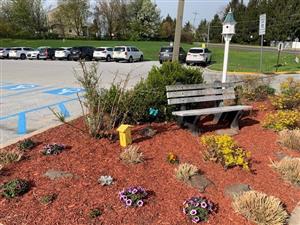 Thank you to Arrowhead Home and School for weeding, mulching and planting flowers along the Arrowhead flowerbeds.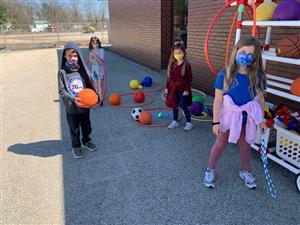 Arrowhead Home and School provided students with new recess equipment, kick balls, footballs, Frisbees, etc.
EAGLEVILLE ELEMENTARY SCHOOL
Rolling Thunder came to Eagleville on Friday, April 16th to collect over 750 letters that our students wrote to Veterans thanking them for their service.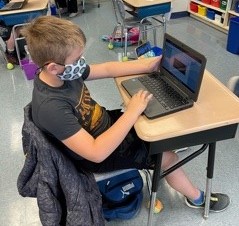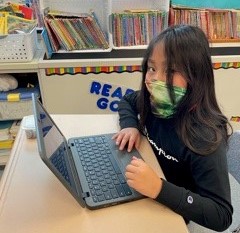 Mr. Dale has been making the rounds in the Eagleville classrooms helping teachers and students learn and use various technological tools such as Book Creator and Jamboard. The students have created some wonderful and engaging projects using the platforms.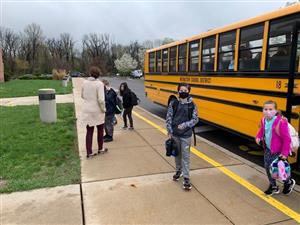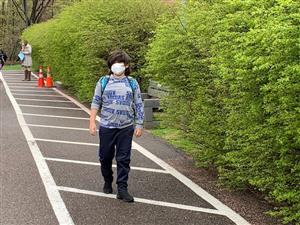 We were thrilled to welcome back even more students on Monday, April 12th to in person learning. For some students, it was truly like their first day of school!
WOODLAND ELEMENTARY SCHOOL
Many Woodland families celebrate Holi, a Hindu holiday which celebrate colors, birth, and goodness. Here is some of our students who submitted dances for Holi:
https://www.youtube.com/watch?v=lhbQsNKef1w
This is a dance done by first graders and put together by music teacher, Mrs. Engler:
https://www.youtube.com/watch?v=NJz6U9Xp1Lo
Woodland spent a month talking about the importance of choosing kindness every day. You could find kind messages embedded in all grades daily activities. Here is a book our fourth graders read together about kindness: https://youtu.be/MTGVp_VoBfs
Woodland had their second family sing along with Eagleville and Worcester (https://youtu.be/vSyFvJh66UE). It was an amazing event!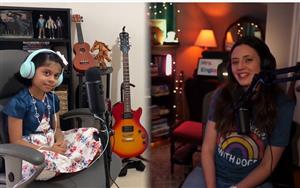 Check out the duo below between Mrs. Engler and Woodland's very own Recess Rock:
Duo: https://www.youtube.com/watch?v=DjPX7B-52FM
WORCESTER ELEMENTARY SCHOOL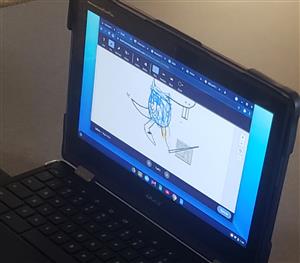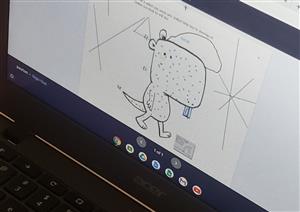 Worcester Library students listened to Mo Willem's Naked Mole Rat Gets Dressed and then dressed Wilbur up themselves!​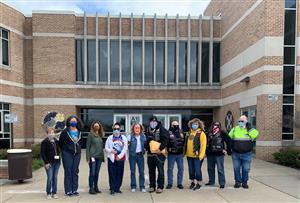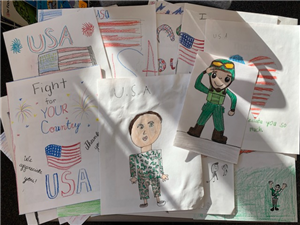 On Friday, April 16th, Worcester Staff (Sharon Evans, Kit Markle, Dana Hyman, Stephanie Cohen and Judy Macy) presented Rolling Thunder with 280 cards for our Veterans. These cards will be distributed to local VA Hospitals in the area to spread good thoughts, kindness, thanks and appreciation. Rolling Thunder has been working with Worcester over the past few years to support our Veterans. Mike Mackin, father of Cole in 3rd grade, serves as the leader in the regional Rolling Thunder organization.

SKYVIEW UPPER ELEMENTARY SCHOOL
Skyview Career Day
Skyview held its annual Career Day on April 30. The keynote presenter was Stefanie Fee. She's a former Field Hockey Olympian and now an entrepreneur.
Autism Awareness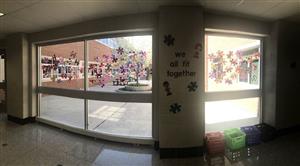 Pictured above is a great homeroom-based art project to show how we all fit together!
Outdoor Band Rehearsal
Mrs. Bugosh, Skyview Band Director, organized outdoor rehearsals for both 5th and 6th grade band ensembles. Check out the video of 5th grade: https://youtu.be/KdkKqLit6V0

Kindness...Pass it on!
Skyview counselor, Beth VanBuren, coordinated with The Giving Tree, which is a local non-profit organization whose mission is the charitable education of children. Skyview is participating in the Kindness Program, which is a pay it forward initiative. Children from other schools have assembled kindness kits filled with construction paper, markers, colored pencils, stickers and templates for making cards. Skyview students are now making cards for hospitalized children, senior citizens, first responders, homeless individuals and the US military. Once the cards are completed, Skyview will return them to The Giving Tree for distribution. This activity was offered as an option for all homerooms. Pictured below is Mrs. McCarthy's 6th grade homeroom participating in this activity.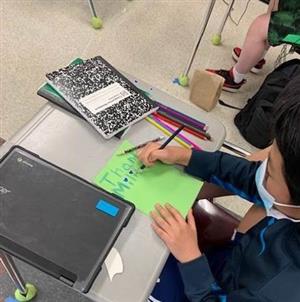 6th Grade begins Astronomy Unit
Mr. Chantry is bringing his knowledge and creativity to our students as he co-teaches with the Skyview staff. Recently classes were outside experiencing a model of the solar system - created to scale using the front of the building (see photo below.)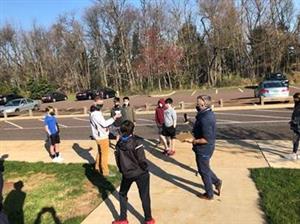 Virtual Field Trip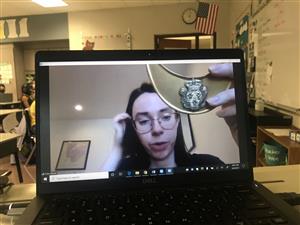 Earlier this month, the 5th grade social studies class attended a virtual field trip to the American Revolution Museum.
ARCOLA INTERMEDIATE SCHOOL
Staff spotlight is on our ARCOLA TEACHERS as we proudly honor the work they do daily!
We are working on next steps and planning for 2021-22. This includes tours and preparations for all students!
Shout-outs to:
Our school administrative assistants as we celebrate them and ALL that they do for us:
Sophie Noblit
Kathy Sicilia
Caroline Deininger
Aimee Stratton
Donna Knarr
Special thanks to:
Our security staff as they work daily to keep us all safe on campus - Officer Tom Momme is our leader!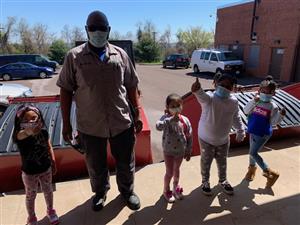 Mr. Ben Horn and his efforts in our café and his extra effort with our Pre-K Counts students (see photo above).
METHACTON HIGH SCHOOL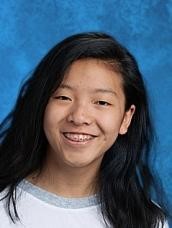 Special recognition to Lucy Wang who won the Bronze Medal in the 10th grade Delaware Valley Science Fair and is now eligible to move on to the International Science and Engineering Fair, held virtually next month. Lucy worked with college faculty in a BSL1 laboratory at Rutgers University and focused on colitis cells in mice.
Caitlyn Lipton, an advanced painting and drawing student at MHS has been awarded a Talent Award from Albright College for her excellence in art. She plans to study art education next year. Take a look at her art work: https://caitlipton02.wixsite.com/portfolio/copy-of-photography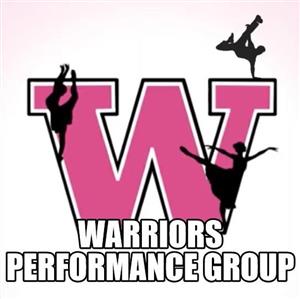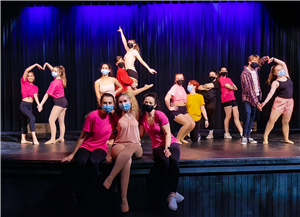 The Methacton High School Warriors Performance Group, also known as WPG, kicks off their Annual WPG Spring Show and Celebration on Friday, April 30th at 7:00pm. Tickets are available for the FREE online virtual viewing, April 30-May 9. Online donations are welcome, and all proceeds will be donated to our service project philanthropy, Laurel House. For tickets and to make a donation, go to https://www.showtix4u.com/event-details/50829.
Madame Nickerson's students enjoyed meeting Matt Bunczk - MHS '98. He works as a professional translator of French & German documents. In Zoom meetings, the students asked him questions about his work, the difference between being an interpreter and a translator, what it was like to study in Quebec and France, and learned about his work teaching English in a college in Senegal. It was a great opportunity for students to see how languages can be used outside of the classroom!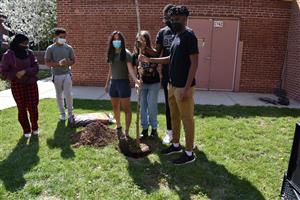 The BSU hosted a Tree Planting Celebration earlier this month. It was a beautiful ceremony honoring Dr. Martin Luther King, Jr.
The Electric Car Club gave virtual presentations about renewable energy to the 3rd and 4th grade classes at Worcester and Woodland Elementary schools and were also a part of Temple University's Virtual Earth Day. You can see it on Temple's website: https://ambler.temple.edu/research/earthfest/celebrating-earth/conservation-education​
Congratulations to the Methacton Cheerleading team for placing 7th at the PIAA State Championship!
Mrs. Hall's art students have partnered with Lower Providence Township to Reimagine Ridge Pike. Her students have worked tirelessly to put together reimagined space as part of the township's comprehensive plan. The art reveal will be May 10th, from 3:30pm-6:00pm in the high school cafeteria. The public is welcome to come and check out the amazing work by our students!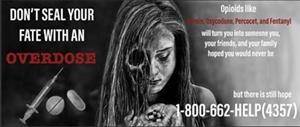 Congratulations to Freshman Ryan Phan for placing 2nd in the Montgomery County's Opioid Billboard Competition. His work will be featured on bus stops and posters around the county for at least four weeks, beginning in June. Ryan will also be recognized at the Montgomery County Commissioner's Meeting on May 20, 2021. As a finalist in the competition, he was awarded a $150 Amazon gift card.
It is wonderful to see the all of the outstanding accomplishments by our students and staff. Keep up the GREAT WORK!
Sincerely,
Dr. David Zerbe
Superintendent of Schools