HOT NEWS!!
WOODLAND'S WEEKLY HAPPENINGS
Monday, 1/16: Holiday, Schools closed
Tuesday, 1/17: No scheduled events
Wednesday, 1/18: No scheduled events
Thursday, 1/19: Chess Club, 3:35-4:40pm
Friday, 1/20: 4th Grade Pillows, Popcorn and PJs, 6:30-10:00pm
Upcoming Events:
CAFETERIA VOLUNTEER SPOT THROUGH JUNE 2017 IS UP!
New spots added! Due to increased demand, we have added another opening to each day for cafeteria volunteers. Remember, you must already be a cleared volunteer through the district in order to sign up. Follow this link to claim your spot!
SPECIAL EDUCATION ALLIANCE EVENT, JANUARY 30, 2017
The Special Education Alliance (SEA) is hosting an event on the topic of Executive Functioning on January 30, 2017, 7:00PM in the Methacton High School library. Please see the attached flyer for more information:
Executive Functioning Event 1-30
ARCOLA PLAY SCHOOL REGISTRATION IS OPEN
Arcola offers a free pre-K experience for preschoolers in the district. Spots fill up fast! Click here for more information:
Arcola Play School FAQs
YEARBOOK PHOTOS
Our yearbook committee is always in need of photos from school events and activities. Send any photos you have to
woodlandyearbook1@gmail.com
. Also, in an effort to capture memories for the yearbook, we are in need of some photos from the last school year. If you have pictures from the following 2016 events, we would like you to share them:
Field Day
Variety Show
Fun Day
Father / Son Bowling Event
KID WRITING ASSISTANCE NEEDED
Mrs. Geis' PM Kindergarten needs more volunteers for Kid Writing on Wednesdays starting in November, 1:55 – 2:20pm. You don't even have to come every single week, she'd be grateful for any extra assistance! Contact Mrs. Geis at
ggeis@methacton.org
.
WOODLAND DIRECTORIES
There are a limited number of extra copies available of the printed directory, $4 cash or check payable to Woodland Home & School, send in the money with your child in an envelope marked "Woodland Directory"
BOX TOPS UPDATE
Only a two weeks left until the Battle of Box Tops is over. Remember to put your name and class on Box Tops turned in. Many classes have brought in over 500 Box Tops. The top three classes are : 3rd place-Mrs. Clark's class with 609 Box Tops, 2nd place-Mrs. Brower's class with 779 Box Tops, and 1st place-Mrs. MacKay's class with 1021 Box Tops.
GIANT REWARDS SIGN-UP!
You can NOW register your Giant Bonus Card to earn rewards for Woodland. The website is
https://giantfoodstores.com/aplus/register-card/
and Woodland's school ID is 24049. Unfortunately, there was an error with the website address on the No-effort flyers we handed out at Back-to-School Night. Be sure to sign up today! Thank you!
WOODLAND HOME & SCHOOL IS USING REMIND!
Woodland Home & School will also continue to use Remind as a way of sending information via text. It's easy to sign up! Text @bk8k to 81010. Many Methacton teachers are already using Remind. If you already are on the system, go to "join a class" and use the code @bk8k to sign up for Woodland H&S.
KONSTELLA IS OUR NEW COMMUNICATION SYSTEM!
Tired of trying to figure out how to sign up for or get removed from e-alerts? We are trying something new this year! Konstella is a web and app-based parent communication system that we hope will keep everyone connected with Woodland. E-alerts will be phased out. There are a few ways to sign up:
1. Go to www.konstella.com, and then click on "Find Your School"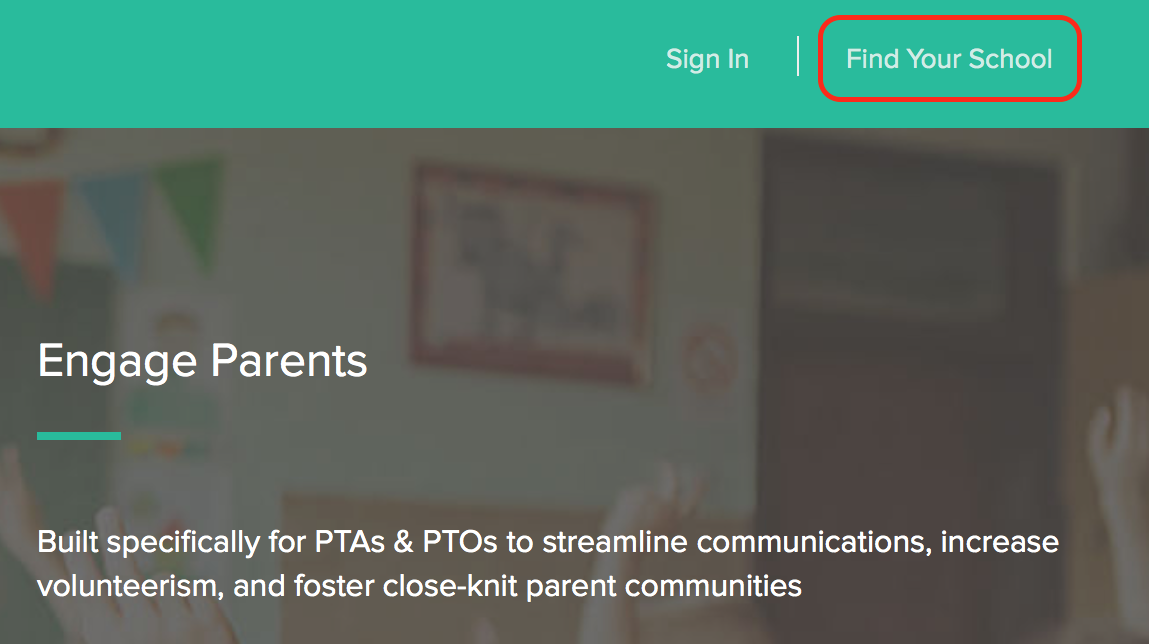 2. Or, look for the flyer with the unique Woodland school code on it in your first-day packet and enter it to sign up.
3. Or, send an email to liz_drummond@hotmail.com and ask for an invitation to join. Please state your name and your child's name and class.
Once you are in the system, download the free Konstella app to stay connected when you are on-the-go and get notifications directly on your phone.