HOT NEWS!!
WOODLAND'S WEEKLY HAPPENINGS
Monday, 2/13: Advanced Orchestra, 8:00 a.m; Sweet Treats order pick-up, 12-3 p.m;.Handbell Rehearsal, 3:35 p.m.
Tuesday, 2/14: Green Team, Homework Club, 3:35 p.m.
Wednesday, 2/15: 3rd Grade Chorus, 7:55 a.m
Thursday, 2/16: Band rehearsal, 7:55 a.m.; Chess Club, 3:35 p.m.
Friday, 2/17: In-service, no school
Upcoming Events:
Monday, 2/20-Tuesday, 2/21: In-service/Holiday, No School (Conferences 2/21)
Wednesday, 2/22: Science Fair, 6:30 p.m.
Friday, 2/24: Family Gym Night
SWEET TREATS FUNDRAISER
Treat your Valentines or other special people with delicious cupcakes and cookies by Lisa's Sweet Treats! Pick-up is at Woodland on Monday, February 13th between 12-3 p.m. Thank you!!
CAFETERIA VOLUNTEER SPOT THROUGH JUNE 2017 IS UP!
New spots added! Due to increased demand, we have added another opening to each day for cafeteria volunteers. Remember, you must already be a cleared volunteer through the district in order to sign up. Follow this link to claim your spot!
YEARBOOK PHOTOS
Our yearbook committee is always in need of photos from school events and activities. Send any photos you have to
woodlandyearbook1@gmail.com
. Also, in an effort to capture memories for the yearbook, we are in need of some photos from the last school year. If you have pictures from the following 2016 events, we would like you to share them:
Field Day
Variety Show
Fun Day
Father / Son Bowling Event
BOX TOPS UPDATE
All of the boxtops brought in before winter break have been counted and the winning class gets a pizza party! In third place for classrooms was Mrs. Clark's class with 747 boxtops, second place was Mrs. Brower's class with 980 boxtops, and in first place was Mrs. MacKay's class with 1133 boxtops. Also, 5 students won gift cards from a drawing among all students who brought in at least 1 boxtops. These 5 students are: Yamilet in Mrs. Johnson's class, Katelyn P. in Mrs. Geis' class, Gavin in Mrs. Geis' class, Catie in Miss Reeder's class, and Madison B. in Mrs. Bradley's class.
The spring battle has started and you can bring in boxtops until the end of May to be counted towards your class's total. Remember to put your name and class on the baggie when you turn in boxtops.
POST PROM INFORMATION
The Post-Prom Committee is in the final planning stage for the annual Methacton Post Prom event. This year's event is on April 21st at the high school. This is their 17th year providing a very fun, safe environment all night long for our high school juniors and seniors immediately after their prom. Prom night is known to be one of the riskiest nights in the life of a teenager and we are proud Methacton has such an amazing group of volunteers to continue this tradition; however, they cannot do it without your support!
The committee is still in need of a committee chair this year for our Sponsor Recognition Booklet, which is distributed during the Community Walk-Through. As always, we need hundreds of volunteers for the set-up, the actual night of the event and clean-up the next morning. A volunteer form is here:.
https://goo.gl/forms/RbL5VtIn0ehXCH5k1
COMMUNITY WALK-THROUGH
Come out for the community walk through on Friday, April 21st at 6 pm to explore the halls magically decorated and experience the awe of the evening. Each year we expect nearly 1,000 community members to attend the walk-through event. It's a great way to catch the Post Prom bug and be inspired to volunteer!
GIANT REWARDS SIGN-UP!
You can NOW register your Giant Bonus Card to earn rewards for Woodland. The website is
https://giantfoodstores.com/aplus/register-card/
and Woodland's school ID is 24049. Unfortunately, there was an error with the website address on the No-effort flyers we handed out at Back-to-School Night. Be sure to sign up today! Thank you!
WOODLAND HOME & SCHOOL IS USING REMIND!
Woodland Home & School will also continue to use Remind as a way of sending information via text. It's easy to sign up! Text @bk8k to 81010. Many Methacton teachers are already using Remind. If you already are on the system, go to "join a class" and use the code @bk8k to sign up for Woodland H&S.
KONSTELLA IS OUR NEW COMMUNICATION SYSTEM!
Tired of trying to figure out how to sign up for or get removed from e-alerts? We are trying something new this year! Konstella is a web and app-based parent communication system that we hope will keep everyone connected with Woodland. E-alerts will be phased out. There are a few ways to sign up:
1. Go to www.konstella.com, and then click on "Find Your School"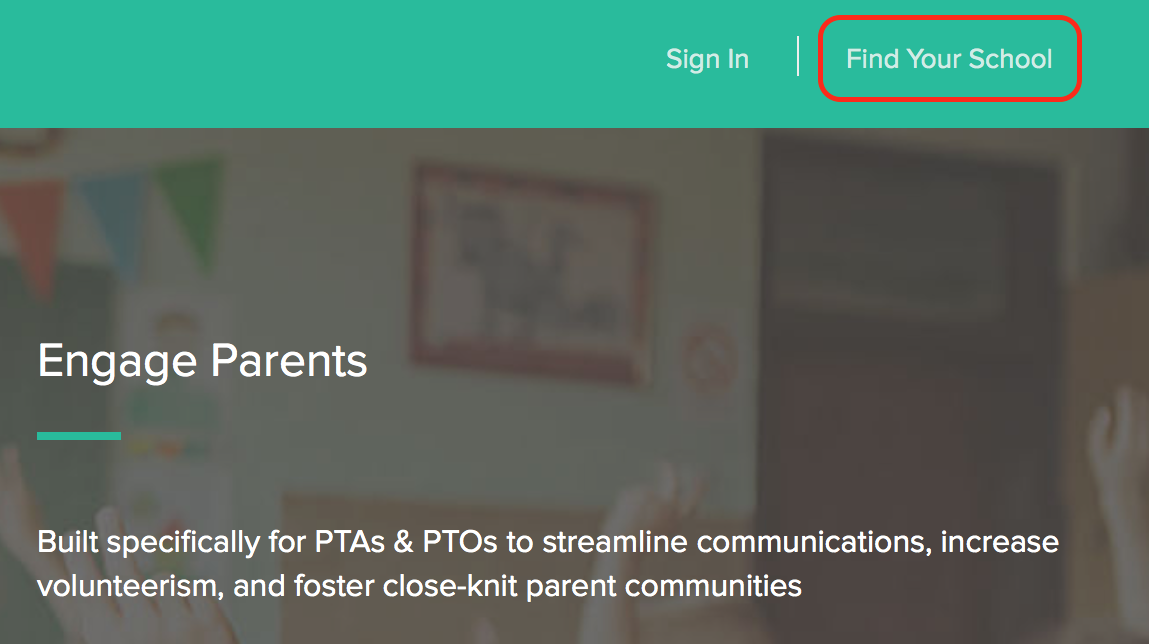 2. Or, look for the flyer with the unique Woodland school code on it in your first-day packet and enter it to sign up.
3. Or, send an email to liz_drummond@hotmail.com and ask for an invitation to join. Please state your name and your child's name and class.
Once you are in the system, download the free Konstella app to stay connected when you are on-the-go and get notifications directly on your phone.